We all are in the same boat… winter fat and COVID fat, we all want to get rid of it, and we want it NOW… diet plans not as simple as it sounds.
I decided to write these posts as per our experience and after seeing so many ads on TV, in newspapers and in magazines. Losing weight is not that easy. There is no pay, and pounds are gone.
We were back from our 2019 winter vacation in Brazil, visiting the family to find out that the pandemic (the infamous COVID) was way more serious than previously thought. My lovely wife and I were a bit concerned by our weight gain during the pandemic. It's true that being couch potatoes didn't help at all. Before the virus, we were quite active.
Let's have Diet Plans
Time to do something! As they say on TV, we talked to our doctor, who recommended a low to no-fat diet, increase exercise, and monitoring our weight loss.
We Googled the no-fat concept, and it's controversial. Some educated sources say:
Ultra-low-fat diets and no fat diets have been thoroughly studied, and evidence indicates that they may be beneficial against several serious conditions.
Other educated sources say the complete opposite:
Your body needs dietary fat for many biological processes. You wouldn't be able to live a healthy life without it.
We have not educated sources, so we decided on a low-fat diet, exercise, and a lot of water.
Fortunately, our condominium has a gym, and even with the new restrictions in place, we could use it daily for 30 minutes, plus at least 20 minutes of disinfecting.
We cleaned the fridge, butter, bacon, out, fatty cheese (cheddar, Colby…), out. Not fun, but it was for a good cause.
with these low-fat diet plans, shopping became less "interesting", not thinking about the next recipe but what is low fat.
Chicken or turkey breast or drumstick, both skinless, have the lowest fat content. Recipes are not that fun, but we can manage.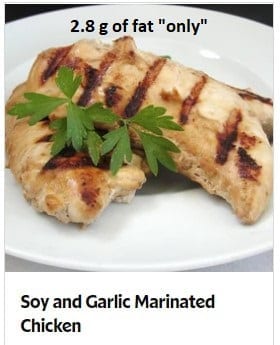 One month later, eating low-fat and 30 minutes of gym EVERY day, the scale wasn't too kind to us, saying, "Not good enough." My wife lost 1/2 a pound while I lost a huge 3/4 of a pound.
Guess what my first comment was: "It's not working. Let's look at other diet plans."
Good friends went even further with a no-fat diet: steamed rice, potatoes or green beans, boiled chicken to remove the fat, and salad with no dressing. They told us, "Lunch and dinner are not fun at all. If you have a better solution, we are takers."
Time to do some research. We both have PhDs, and we enjoy researching. That's a pleasant hobby for us. Also, I had to do a physical, and the blood panel wasn't that good… borderline everything: cholesterol, glucose… not good at all. Really time to do something serious.
What are the most efficient Diet Plans?
One recommended by many is intermittent fasting diet – just by limiting food intake to 8 hours a day can/could/should/might (all the verbs used in articles and studies) reduce your weight by 3% to 8% over 3 to 24 weeks.
Easy to do, breakfast, lunch, and dinner within 8 hours, not realistic at all. If I take my brekky at 7am, I must have dinner at 3pm… no snacks, no fun…
Another one that sounded promising is a vegetarian diet. We tried it for about 3 months, and the results were a bit mitigated.
A plant-based diet includes fruits, vegetables, nuts, seeds, oils, whole grains, legumes, beans, etc. A little meat is ok. It's NOT vegetarian or vegan.
How does a Vegetarian Diet work?
Let's see

Eat lots of vegetables. Making sure there are plenty of colors in choosing vegetables – half of the plate should be veggies.
Snacks with hummus, salsa, or guacamole.
Small amounts of meat, avoid if possible.
Good fats, olive oil, olives, nuts and nut butter, seeds, and avocados are great choices.
Vegan meals at least several nights a week. These meals should be based on beans, grains, tofu, and veggies.
Grains for breakfast. Things like oatmeal, buckwheat, quinoa or barley. Add nuts and fresh fruits.
Variety of green leaf veggies: collards, Swiss chard, spinach, and other greens daily. Steam, grill, or stir-fry to keep their flavor and nutrients.
Fresh fruit for dessert.
Why Vegetarian Diets are not perfect?
Well, it's easy to understand. The changes in your diet are quite drastic. It took me a month to finally almost enjoy a meal.
Also, and more importantly, plant-based diets have risks of inadequate protein, vitamin, and mineral intake. This is a big problem as lacking iron, zinc, etc. Meaning you need to take supplements or choose the right veggies like lentils. Some beans are richer in iron and zinc but are not leafy greens.
In our case, we had to take supplements because of the lack of iron and B12 vitamins.
Also, we notice some mood disorders (slight depression) since we started the diet. Lack of good quality sleep was also an issue, but we kept going for 2 more months.
Our major concern was the weight gain – even going to the gym 30 minutes a day every day (our Covid limit) – my wife gained 3 pounds, and I gained 4.
I had to do another blood panel test – a follow-up on my physical, and this time it wasn't good at all – cholesterol was up, and glucose was way up. Time to take medication to prevent issues.
Reading more about plant-based diets, we discovered others had depression issues, and higher fat and glucose levels in their blood.
Maybe the solution is paid diet… that's my next post
Continue reading about our journey to weight loss

and why Diet Plans Not As Simple As It Sounds

Please share your own experiences and ideas below.
It's become increasingly popular in recent times for many individuals to take to the interwebs in order to seek out diet plans that promise an easy way to shed some pounds, with the help of popular online blogs and personalities seemingly able to pull off this goal with relative ease. Unfortunately, following these diet plans is a little more complex than it is made out to be online.

The fact is, in order to see any lasting success when it comes to dieting; nothing beats a truly healthy lifestyle, making sure to stick to a well-rounded variety of wholesome, nutritious foods while incorporating regular physical activity. Unfortunately, it can be easy for us to be swayed by the opinions of online 'experts' who provide misleading facts and false promises when in truth, all they are really doing is guilting us into following an unsustainable diet plan.

Rather than put ourselves in such a situation, individuals should instead focus on creating a diet plan that works best for them. One must take into consideration any dietary restrictions they may have, along with their own levels of activity, while deciding on the most nutritious and balanced option that will bring about the best possible results in the long run.

Moreover, it's important for one to be aware that there is no one-size-fits-all approach when it comes to a healthy diet; rather than trying to replicate a diet plan that somebody else online claims is 'foolproof', it's much more beneficial to listen to one's own body and decide on healthier options according to their own needs and goals.

In the end, it's important to recognize that diet plans offered on the Internet will almost always provide a certain level of complexity and require an initial adjustment period to be decisive on its effect. That way, one can ultimately choose a suitable plan for themselves that will bring them the most effective results.