« ♥ Previous post | Next post ♥ »
We tried to diet ourselves but didn't get the desired results. Time to look at diet plans – you know, the ones we see on TV 🙂
I will name several plans, but not blame or recommend any. That's not the point.
Why diet plans?
Doing it on our own diet can be challenging. Outside help may be needed. These plans may have emotional and behavioral support, food delivery, trackers, etc.
These are not free and come with monthly or weekly fees. Let's look at the actual cost: cost per pound lost.
The best known is WW (ex Weight Watchers). It focuses on changing your habits through meetings, web discussions, and online tools. WW assigns points to foods – based on their calorie values. The goal is not to go over the point limit to reach your desired weight loss. Exercising is also part of the program. It seems to work and has a low monthly cost of around $40, and you can lose up to 2 pounds a week. The recommended $18 in food per day is $68 per pound lost.
One newcomer is Noom, aka WW, for younger generations. Noom doesn't assign points but colors Green, Yellow, and Red. It's almost all phone app based. Price wise about $60 per month and cheaper for longer commitments. As for WW, you can lose up to 2 pounds per week. Noom food recommendation is about $20 per day, putting the cost around $78 per pound lost.
Both diet plans have two flaws:
Details:

I'm 6'4, and my wife is 5'4 at 1,200 calories per day. She is not good, I'm starving.
You need to spend lots of time listening, watching, and understanding their tips – which are significant information but very time-consuming, thus skipping.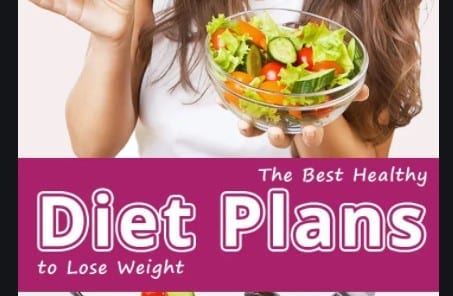 Food delivery plans
Many existing diet plans, many gone, and many new ones. They all have the same motto: "up to xx pounds lost in the x weeks," but nothing is guaranteed. Not their fault, though, as they can't control what we really eat.
Nutrisystem delivers frozen meals portioned for weight loss to your door for 4 weeks, during which you may/can/might lose 18 pounds FAST – well, a little asterisk says that a recent study shows you might lose 15.4 pounds in 2 months, not in 4 weeks – which is not bad at all. Cost-wise, the base is at $12.86 per day, but the highly recommended upgrade is at a little over $14 a day.
Putting the cost per pound lost in these diet plans (15.4 pounds in 2 months) at a little over $51 with the standard plan and $55 for the upgraded version.
This one a well-known company, I won't name, afraid of a lawsuit 🙂 I'm 6′ 4″ and 180 pounds, which is right where I should be. I entered that information in the website and was recommended to speak with an advisor. Who had NO ISSUE telling me I had to lose 40 pounds, and for a price of $2,500 it will be done in 4 weeks… I told her 40 pounds is way too much. She asked for my credit card… then called me 10 times until I blocked their number.
Jenny Craig is another diet advisor and food delivery system. 17 pounds in 4 weeks* – the * says… "a recent study …" and the character displayed on the home page who lost 45 pounds in 16 weeks on the most expensive plan (or 11.25 pounds in 4 weeks) "received promotional consideration."… she got paid for losing less than the 17 pounds in 4 weeks?
Price wise, at $23.39 per day plus the upgrade, which includes healthy Balsamic dressing, Creamy Herb Dressing, 4 packs of Vanilla Shakes, and 4 packs of Chocolate Shakes for $208.89 for a week or $74.33 per pound lost as per the character on the home page.
Trifecta has several plans: Clean, Paleo, Keto, Vegetarian, Vegan, and a la carte. The major difference with other plans is that the food is pre-cooked – just air fryer, microwave, or stove top warm it up – looks very cool for less than $120 a week but wait, that's for 5 days, one or 2 meals only – When you select the 7 days, 3 meals a day at 500 calories a meal you get the picture below – that's $1,200 a month for one person! Reviews are mixed as many complain about the portion sizes, which are tiny but at less than 500 calories average per meal… 🙂
I can't tell how many pounds you might lose, as the site doesn't mention it. 🙂

Reviews we read about several diet plans were not too kind – many complained about losing water and little to no fat, and others are too complex. Unfollowable.
The ones that were successfully touted a balanced approach that allowed for some treats but also encouraged regular exercise. They suggested adding more healthy, fiber-rich foods to the diet and limiting eating out.
They also emphasized the importance of incorporating regular physical activity into the diet regimen. Experts concluded that the best diet plans are the ones that give people the freedom to experiment with new ideas and find what works best for them.
I wasn't very satisfied with these diet plans, and the diets we tried didn't work that well.
Time to do some research and find a solution that works for us.
Continue reading about our journey to weight loss
 
When it comes to dieting, you can find a wide variety of plans that can be utilized for weight loss and health purposes. Deciding which plan is right for you can be confusing – what works for one person may not work for another. It is important to understand the pros and cons of each type of diet plan before making your final decision.
The "good" of diet plans offer a variety of benefits. Eating healthy, balanced meals, is important in order to stay healthy and lose or maintain weight. A good diet plan can provide nutritious foods in the right amounts in order to stay fit and trim. Moreover, some diet plans are designed with specific goals in mind, such as increasing energy or reducing the risk of heart disease.
The "bad" of diet plans can include unhealthy practices such as eating too little or overindulging. Diet plans that restrict certain food groups or overlook the importance of proper nutrition can lead to serious health issues such as a weakened immune system or malnutrition. Eating too few calories on a regular basis can also cause extreme fatigue and lead to serious health problems.
The "ugly" of diet plans focuses heavily on the restriction of certain food groups or advocating unhealthy habits such as fasting or excessive exercising. These types of plans often focus more on reducing weight quickly than improving overall health. Such diets can lead to disappointment and frustration if not followed correctly.
When searching for a diet plan, it is important to make sure that you are implementing a balanced, healthy plan rather than one that promises quick results without long-term benefits.
Working with a nutritionist or registered dietitian can help ensure that you are making smart choices that will benefit your health in the long run.
Diet plans can be useful in maintaining health and losing weight, but ensuring the plan is right for you is crucial to achieving health goals.
It is important to consult a qualified medical professional to ensure the diet plan is well-balanced and suitable to your lifestyle and health goals.
A dietitian specializing in nutrition advice can help you make adjustments and ensure the plan meets your needs. Lastly, regular monitoring of your progress and having realistic expectations is key to staying on track and achieving your goals.