« ♥ Previous post | Next post ♥ »
We tried to diet ourselves, and we didn't get the results we wanted. Time to look at diet plans – you know the one we see on TV 🙂
I will name several plans, but not blame or recommend any, that's not the point.
Why diet plans?
Doing it on our own diet can be challenging. Outside help may be needed. These plans may have emotional and behavioral support, food delivery, trackers and more.
These are not free and come with monthly or weekly fees. Let's look at the actual cost: cost per pound lost.
The best known is WW (ex Weight Watchers). It focuses on changing your habits through meetings, web discussions, and online tools. WW assigns point to foods – based on their calories values. The goal is not to go over the point limit to reach your desired weight loss. Exercising is also part of the program. It seems to work and has a low monthly cost around $40 and you can lose up to 2 pounds a week. At recommended $18 in food per day, it's $68 per pound lost.
One newcomer is Noom, aka WW, for younger generations. Noom doesn't assign points but colors Green, Yellow and Red. It's almost all phone app based. Price wise about $60 per month and cheaper for longer commitments. As for WW, you can lose up to 2 pounds per week, Noom food recommendation is about $20 per day putting the cost around $78 per pound lost.
Both diet plans have two flaws:
I'm 6'4, my wife 5'4 at 1,200 calories per day, she is not good, I'm starving.
You need to spend lots of time listening, watching and understanding their tips – which are significant information but very time-consuming, thus skipping.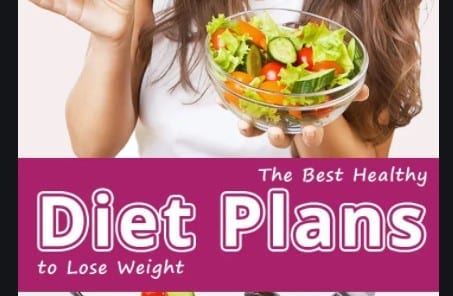 Food delivery plans
Many existing diet plans, many gone and many new ones. They all have the same motto: "up to xx pounds lost in the x weeks" but nothing guaranteed. Not their fault though, as they can't control what we really eat.
Nutrisystem delivers frozen meals portioned for weight loss to your door for 4 weeks during which you may/can/might lose 18 pounds FAST – well, a little asterisk says that a recent study shows you might lose 15.4 pounds in 2 months not in 4 weeks – which is not bad at all. Cost wise, the base is at $12.86 per day, but the highly recommended upgrade at a little over $14 a day.
Putting the cost per pound lost in these diet plans (15.4 pounds in 2 months) at a little over $51 with the standard plan and $55 for the upgraded version.
This one a well-known company, I won't name, afraid of a lawsuit 🙂 I'm 6′ 4″ and 180 pounds, which is right where I should be. I entered that information in the website and was recommended to speak with an advisor. Who had NO ISSUE telling me I had to lose 40 pounds, and for a price of $2,500 it will be done in 4 weeks… I told her 40 pounds is way too much. She asked for my credit card… then called me 10 times until I blocked their number.
Jenny Craig is another diet advisor, food delivery system. 17 pounds in 4 weeks* – the * says… "a recent study …" and the character displayed on the home page who lost 45 pounds in 16 weeks on the most expensive plan (or 11.25 pounds in 4 weeks) "received promotional consideration."… she got paid for losing less than the 17 pounds in 4 weeks?
Price wise, at $23.39 per day plus the upgrade which incluse healthy Balsamic dressing, Creamy Herb Dressing, 4 pack of Vanilla Shakes and 4 pack of Chocolate Shakes for $208.89 for a week or $74.33 per pound lost as per the character on the home page.
Trifecta has several plans: Clean, Paleo, Keto, Vegetarian, Vegan and a la carte. The major difference with other plans is that the food is pre-cooked – just air fryer, microwave or stove top warm it up – looks very cool for less than $120 a week but wait that's for 5 days, one or 2 meals only – When you select the 7 days, 3 meals a day at 500 calories a meal you get the picture below – that's $1,200 a month for one person! Reviews are mixed as many complain about the portion sizes, tiny but at less than 500 calories average per meal… 🙂
I can't tell how many pounds you might lose, as the site doesn't mention it. 🙂

Reviews we read about several diet plans were not to kind – many complained about loosing water and little to no fat, other are too complex. unfollowable.
I wasn't very satisfied with these diet plans, and the diets we tried didn't work that well.
Time to do some research and find a solution that works for us.
Continue reading about our journey to weight loss