« ♥ Previous post | Next post ♥ »
On our journey to shed several pounds, we failed miserably. Even worse, my blood panel is not good at all. Time to find the best diet for us.
My wife and I sat and decided to investigate diet ideas as the "homemade" low fat didn't lower our weight that much and the 3 months vegetarian diet cost us more weight and worse blood panel results.
What are the best diets?
According to many, the Mediterranean Diet is by far the best diet. I read that there is not a Mediterranean Diet, but many… Well… not sure if the researcher who wrote that study looked at a map and studied a bit of culture of the countries around the Mediterranean sea. I don't know all of them, but I was raised in that part of the world and the nutritional habits can be very different: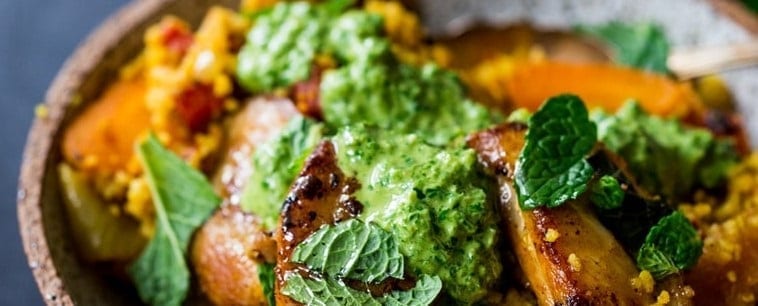 Italy's usual diet:
Colazione (breakfast), very light. Coffee with a slice of bread or brioche.

Pranzo (lunch) it is a three-course meal: antipasto (appetizer), primo piatto (first plate) which is usually pasta, soup or rice, followed by secondo piatto, a meat or fish dish. It can last more than an hour.
Cena (dinner) same pattern of lunch, three courses beginning with antipasto – cured meat, olives, little bites to amuse the palate. Next is pasta, rice or soup, followed by a meat or fish dish, accompanied by contorni (vegetable side dishes), ending with fruit.


Lunch and dinner come with wine.
Spain's diet
Breakfast (Desayuno) – This is light, just bread or toast and coffee.

Coffee Break (El Café) – This is the "second" breakfast, to make up for the previous light meal. At around 10:00 am, something more substantial, like a sweet roll (galleta) or a grilled roll rubbed with tomato and garlic (tostada).

Lunch (La Comida) – While others hurry with their lunch, Spaniards take their time eating what they consider as the principal meal of the day. This meal is between2:00 and 4:00 pm and is a three-course meal with wine and bread. The first course may be a salad or a bowl of soup, the second, a meat, poultry or fish. Dessert is usually made up of a pudding or some fruit.

Afternoon snack (La merienda) – As dinner is late, a snack is eaten at around 6:00 pm. This light snack may include a hot drink, a pastry, or a sandwich.

Dinner (La Cena) – Dinner is eaten anywhere from 9:00 and can last until midnight. This may compose of a full three course meal or tapas.
Greece's eating habits
Breakfast (Proino) – it's a light meal with herbal tea or coffee with bread or paximadi (dried bread)

Mid-morning snack (Kolatsio) – around 11 am, Greek preferred snack is a savory pie such cheese pie (tyropita) or spinach pie (spanakopita) or a ham and cheese grilled sandwich.

Lunch (Mesimeriano) – Greeks eat a traditional vegetable casserole for lunch, but in most cases pasta, grilled meat, and sandwiches are also on the menu. Lunch last at least on hours.

Afternoon coffee – Greeks drink a Greek coffee with a spoon sweet or some other small dessert or cookie as an accompaniment.

Dinner (Vradino) – Greeks eat late, they may have a full meal or order pizza, souvlaki, hamburgers or even Chinese.
I would recommend this book by Christos Sourligas and his Mom Evdokia Antginas: My Big Fat Greek Cookbook, $17 on Amazon.

I could go a long time about other Mediterranean countries eating habits 🙂
What is your first comment? They all take a long time to eat – an hour, an hour and half for lunch, late and long dinner. 
Something that happened to me. At the time I lived in Africa working for an American company with vendors in Marseille, France. One day we had technical issues, and I requested a solution meeting at 12:30. I got laughed at as it was lunch time – 1:30pm was set. As usual, my best diet was to eat quickly at my desk and at 1:30 pm the team came back. 
No need for a meeting. We have a solution, they claimed. During the one and half hour lunch, they solved my problem. After that, I took the same lunch break in the cafeteria to realize that it's not just about food, it's also a social moment, sharing ideas, having fun and solving problems.
Mediterraneans eat a lot, often and take a long time to do so. We eat little compared to them, eat quick (how long is your lunch break?). For them, eating is a pleasure, for us it's a duty.
If I look at what is called the best diet or the Mediterranean Diet, I'm a bit surprised by the diet low in red meat, sugar and saturated fat and high in produce, nuts and other healthful foods… Have you ever seen an Italian eating a Beef Braciole (Braciola) or a French eating a Daube? Not sure where the experts have seen the low red meat and low fat… 
The picture above is a Tunisian dish that calls for 100g (3.5oz) of animal fat for 4 people – Tunisian prefer to use sheep fat as it is more flavorful.
Looking at it, I feel that the best diet is a fancy name for the vegetarian diet I discussed in my first post.
Let's continue the journey and see what best diet we can find.
Continue reading about our journey to weight loss