Why The Essential Keto Cookbook? You're on Keto, us too, and we are enjoying the benefits! Better sleep, weight loss and … not that tasty food, lots of cravings, you know what I'm talking about pizza, pastas, cooookies…. ARGH.
We bought recipes and books but man… WHERE DO I GET some coconut aminos (fermented sap of coconut palm) or monkfruit sweetener? MyTh local supermarket does not know how to source those.
It was time to look at a better recipes and we found some thus my reviews.
Essential Keto Cookbook Review
We love this Essential Keto Cookbook by Louise and Jeremy Hendon. First, they start with what Keto diet is and how it works, then it gives useful information without making us feel overwhelmed.
First, it's a physical book, pages you can turn, no tiny screens to look at while cooking.
Over 100 best Keto recipes in the Essential Keto Cookbook. From Popcorn Shrimp to mini burgers and from spiced chocolate covered pecans (really yum) and even with Asian and Mexican recipes.
Many friends and family members can't believe it's keto 🙂
Recipes are easy to make and very well explained.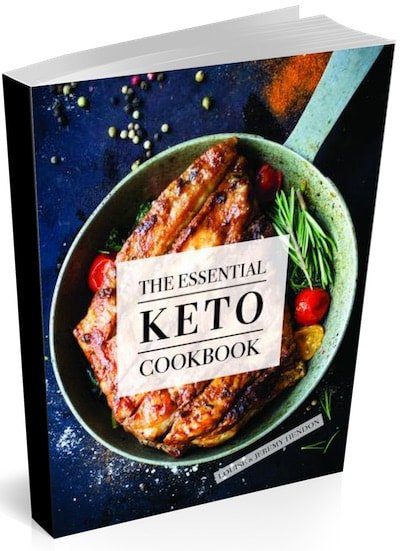 I see, you can't wait any longer to put your hand on this Essential Keto cookbook:
The author, Louise Hendon, founder of the Keto Summit, went keto for all the same reasons we did. She had serious problems with cravings and the lack of savoury tastes. One of her comments is "healthy" breads taste absolutely awful (true). The ones you buy are usually dry and crumbly, not like real bread at all!
The keto bread I make from her recipe is fluffy and light, doesn't fall apart. Better yet, it tastes and feels like real bread. I love the smell when it comes out of the oven and it's very easy to make!
She created Keto versions of all our favorite comfort foods, snacks, desserts, and more. She avoids bad fats, over processed oils, chemical sweeteners, etc.
Think about it, most keto snacks I had rarely have that crunch of "real" junk foods like chips, popcorn, or crackers and honestly you can snack celery or raw veggies, but every day?
Essential Keto cookbook Desserts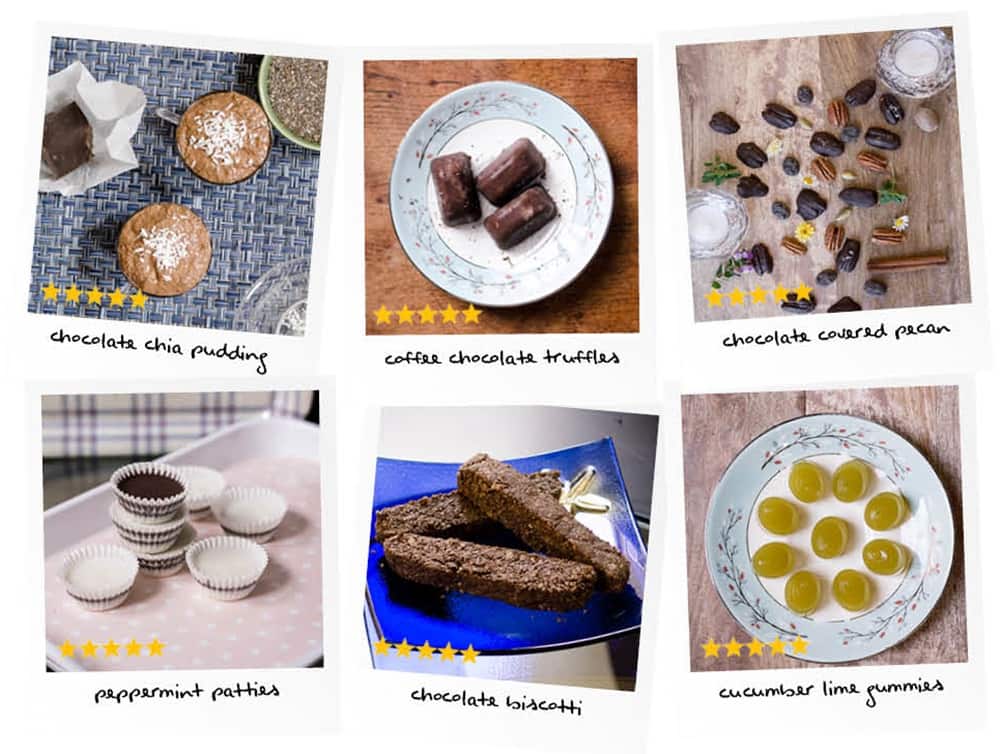 For me, it was the toughest – Keto desserts do not taste sweet at all, but these from my essential keto cookbook do. My favorite ones are : peppermint patties and coffee chocolate truffles – just try the cucumber lime gummies with extra vitamin C 🙂
Why getting this recipe book?
This book is perfect if:
Want to avoid sugar, artificial sweeteners, wheat, gluten, and other grains
Are looking for Ketogenic recipes that are family tested, quick and easy to prepare
Want to reduce inflammatory ingredients on their tables
Don't want to worry about if each meal is keto or not
Are lactose intolerant (none of the recipes contain any dairy)
Want to enjoy delicious keto versions of their favorite dishes
Don't want to choose between eating delicious food and being in ketosis.
This essential Keto cookbook gives you all the benefits of a keto diet while eating foods that you and your family will absolutely love.
The Essential Keto Cookbook – My Score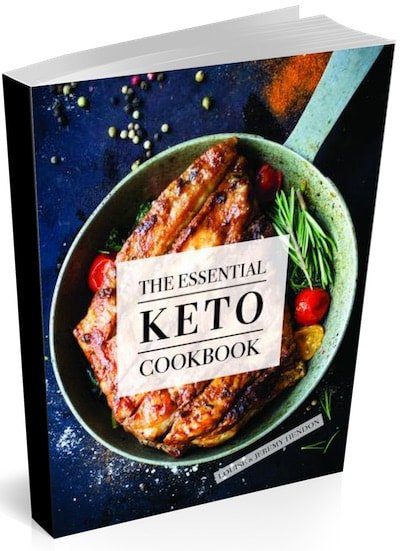 What I like
Real paperback book
Over 100 easy to make recipes
Gluten-free, dairy free
Chemical free
Includes all nutritional information
Free digital copy
60-day money back
What I don't really like
Free but $22 shipping
Nothing else 🙂
If you have the book and like it or don't like, let me know I'll be pleased to add your review as the ones below. I'll remove your name, though, and will never contact you – see my privacy statement.