Before talking about low carb food delivery, and if you are looking to shed a few pounds or just maintain your weight, there are many ways you can do so.
One of the most effective is to change what you eat for a little while and reduce the intake of carbohydrates to about 20g a day.
Key Specs of low carbohydrates diets
Our body needs energy to function, for that there are 2 options:
Use glucose from sugar, carbs and/or glycogen – this is fast produced energy
Use Ketones from fat from intake of stored
To learn more about it, check out this post – you will learn that excess of carbs or fat is stored for later use 🙂
When you think about it, if your body runs on glucose, it will use a little of fat and store everything else, I know not what we wish for. But if it runs on ketones from fat and your calorie intake is less than your needs… it will dig in the fat reserves… thus, we lose fat weight! (we know, it works… we lost 30lbs of COVID fat). To help to melt faster, a light workout helps see here.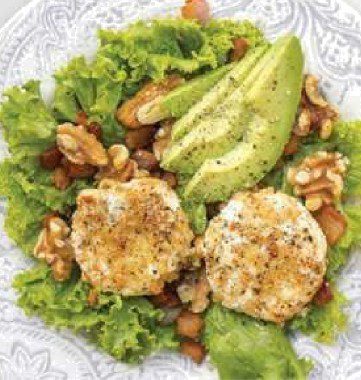 So, low-carb is what we need, right? How do we do that? Let's see which food has too much carbs:
Pizza day:
1 medium slice of Italian saussage pizza = 50g of net carbs
1 soda (famous brand) = 40g of net carbs
1 Garlic Breadstick = 24g
Total = 114g and you're still hungry after just one slice!
Burgers anyone? a simple cheese burger 35g, a veggie burger 50g, do you want a large French fries? Please add 66g of carbohydrates to your bill.
Grilled Salmon with Pesto. I cooked last night; it was delish and we have leftovers – 10g of net carbs, all natural and organic ingredients, no hydrogenated oils, no nasty weirdly named ingredients.
Breakfats?
Mine: Bacon Cheddar Frittata with organic farm raised eggs, bacon, cheddar, and spinach for 8g of carbs vs 25g for a single small breakfast burrito!
Snacks?
Caramel & Pecan Dark Chocolate Clusters, 0 gram of carbs compared to Frosted Strawberry Pop Tarts that contain 76 grams of carbs! I like nuts.
Organic Pecan with 1g of net carbs for half a cup bring tons of very healthy fats. But be careful, some Mixed Nuts come with 8g of carbs and much less healthy fat as they are processed with added sugar for "taste" and some hydrogenated oils, and food additives.
Etc.
The overall meaning is you need to plan and check nutrition labels when you can stick easily with a low-carb, Keto or Paleo diet.
This is true for meat eaters as well as for vegetarians or vegans.
I understand, you don't have the time to cook or to do a selective food shopping. There is the low carb meal delivery service concept and you have options.
Prepped meals:
I'm not talking about low carb food delivery or even about low carb food prep delivery, it's about getting prepared meals from supermarkets or even gas stations allows fast meals on demand. BUT look at these examples:
Pulled Pork Sandwich –

1117 cal

, 28g fat,

138g net carbs

, 72g protein, 23g fiber – on a 1,800 cal a day it will be tough, not low carbs at all with almost 140g of net carbs.
Beef Meatloaf Dinner –

952 cal

, 18g fat,

111g net carbs

, 32g protein, 11g fiber and

8g added sugar

– on a 1,800 cal a day it will possible, not keto at all with 110g of net carbs including the 8g of added sugar for "taste".
I could list so many of them!
The other option is Keto dishes Delivery
Many options are available, some local from restaurant – often more chef oriented thus more expensive. Others limit the number of meal per delivery to 4, 6 or 8. Well, lunch + dinner is about 14 a week.
Most offer organic, free range, natural and why not fresh, not frozen.  
You can search for something like low carb food delivery near me, low carb food delivery near New York, NY or even low carb food delivery near The Bronx.
Why you should try it?
Low Carb, Keto or Paleo Delivery Services is one way that people can make this happen by having food delivered right to their doorsteps. This is perfect for busy people who don't have time to cook all of their meals, or those who don't want to deal with selective grocery shopping.
All the ingredients and instructions will be included, so it's as simple as following instructions on how long each dish should cook or just reheat in the oven or microwave before eating it.
Low Carb Food Delivery is a great way for people who are trying to lose weight or maintain their current weight levels because they allow them more control over what they're eating.
They also help with convenience because all the food will come pre-packaged with recipes and instructions. You don't have to wonder, they offer high protein, low carb meal delivery. It makes them easy enough for anyone to enjoy!
Let's check delivery services
One I like and I tried is Trifeca and their portion perfect keto meals. They take care of the "stuff", like planning, shopping and cooking, so we can focus on better things. Meals are easy to reheat and as they come in vacuum sealed packs, they keep in the fridge up to 6-10 days and 3 months in the freezer if you decide to.
All the meals are delivered fresh and pre-cooked with how to reheat instructions using air fryer, oven, microwave or even a stove top.
What I like in this low Carb food delivery service is their ingredients: organic and humanely raised / harvested proteins. 
The downside is that for 21 meals including breakfast for one person only $335.85/ week, but free shipping!
Another one of my favorite best low carb food delivery:
Green Chef but you need to cook, not to reheat only – portions are good, ingredients are fresh, organic and delicious. The downside is you can have 4 meals a week only but for up to 6 people – bringing the weekly cost to $115 for 2, including shipping. You still to cook and find food for the 7 breakfast and 10 other meals.
The Good Kitchen is also a good meal delivery, but I found keto dishes with high carbs (54g) and added sugar. It's also limited to 12 meals a week, no breakfast and it's for one person, but everything is cooked and just needs to be reheated. According to what i have seen if you forget to select the week's meals… you are still responsible for the subscription cost, which is between $160 and $180 per person per week.
The last one for today is Factor, as the other it's natural food, fully cooked and mostly organic/natural. They don't cover all the meals, but the keto recipes look delicious at $12 per serving. It brings the 12 weekly meals at $144 per person.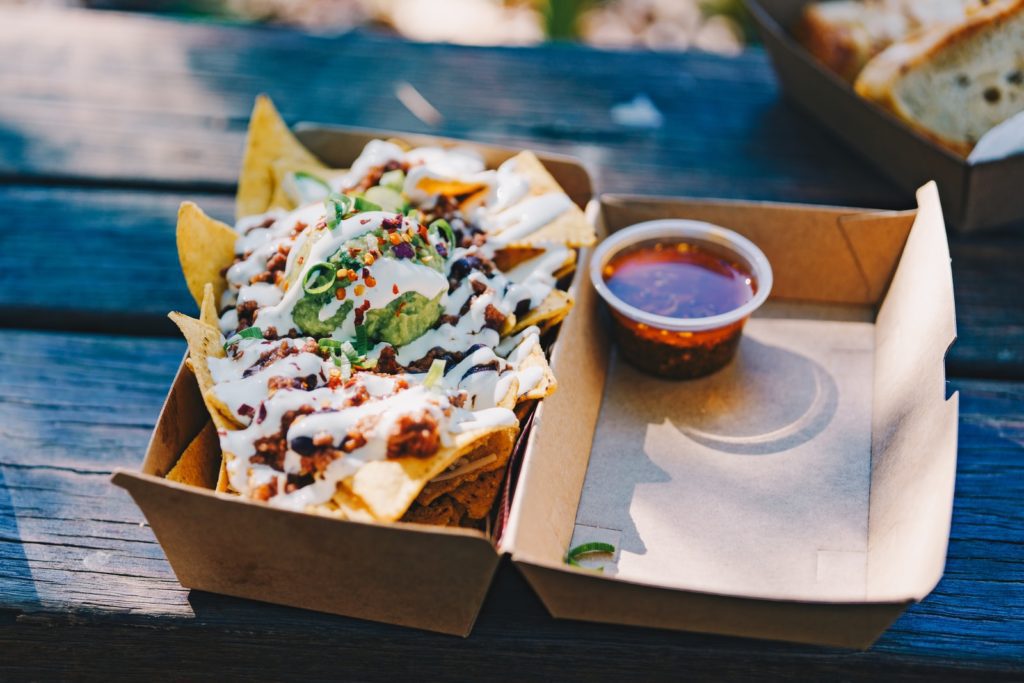 Keto Food Delivery Pricing and Plans.
Several good options to check out but with caveats:
all meals pre-cooked covered, but almost $340 per person per week = $2,700+ per month for 2 people
4 meals to cook and only $460 per month for 2
in between for 12 pre-cooked meals at around $1,150 per month for 2 people
The home-cooked meals cost us less than $250 per month for 2 hungry people 🙂
I would recommend to try several low Carb food delivery plans and decide which one works the best for you. Don't go for a full 21 meal plan to start, you might end up with a freezer full of food 🙂 Don't go for a cook yourself plan to start, you might be surprised by the amount of work so go easy and enjoy the benefits.
Which meal delivery service is best for low-carb?
There are many different meal delivery services that offer low-carbohydrate options.
Some of the more popular services include Blue Apron, HelloFresh, Plated, etc. It seems there are new ones every week!
Each service has its own unique features and benefits, so it's important to decide which one is best for you.
For example, HelloFresh offers customers the ability to choose their own recipes, while Blue Apron delivers pre-made meals. Plated also offers a variety of recipes, but it charges a premium fee for added ingredients such as whole grains or dairy. Veginout is 100% low carb and vegan, @ $200 per person per week, it's not the cheapest option.
It's important to consider all the factors when choosing a meal delivery service, including price, selection of recipes, and delivery time. I'm not sure that the cheapest low carb meal delivery is always the best idea. The one we tried was not as planned.
Conclusion
Many options to choose, including vegan options, but with price tags up to $2,700 per month for 2 people. I recommend trying them. They all have special pricing for the first week with no commitment.
Be careful, some companies have a low carb option which comes with over 50g of carbs plus added sugar.
As for everything else, you must be careful, ask questions and read the nutrition labels.
Here are several cookbooks we use for those like us who prefer homecooking:
This cookbook by Alison Binder it perfect to eat proper keto meals that are both healthy and easy to prepare. Buy it NOW!
121 recipes that even non-keto friends and family members enjoy!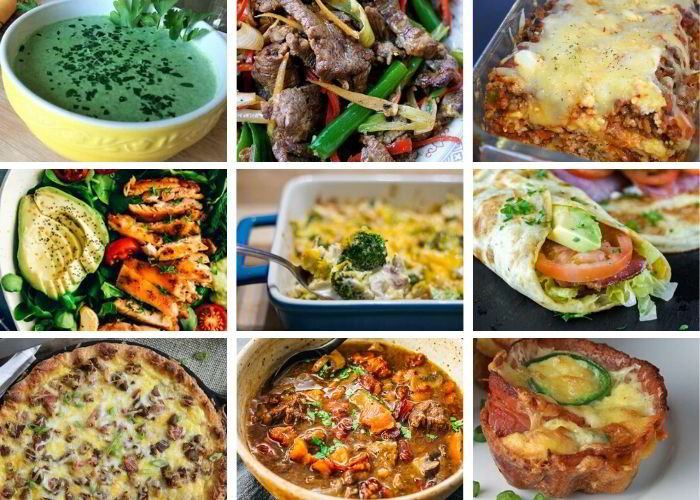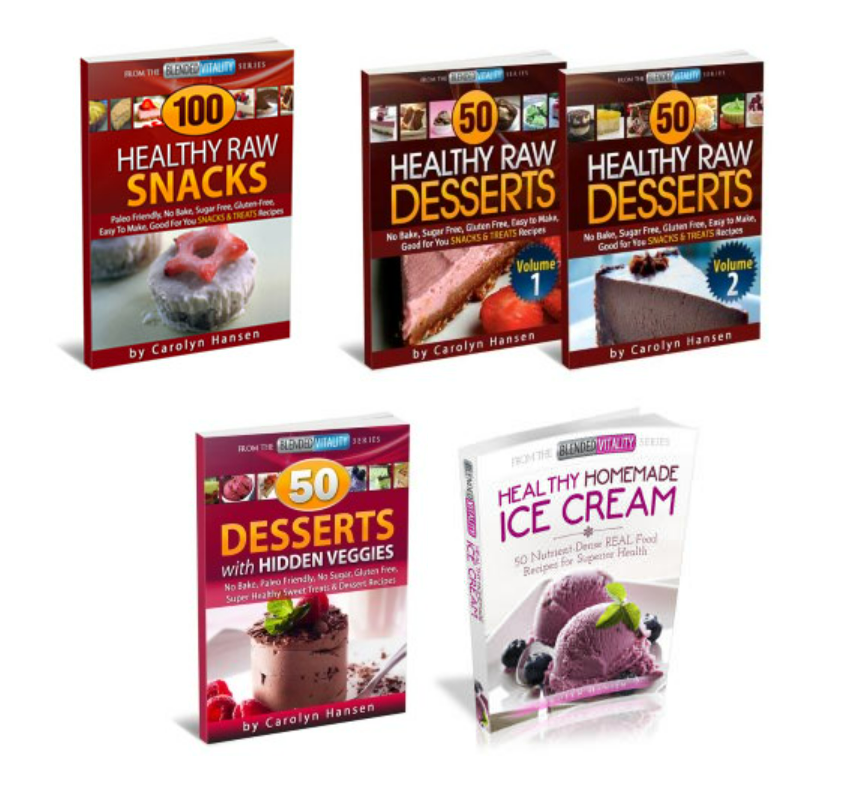 These 5 deserts cookbooks are a must have! When kids ask for a dessert with hidden veggies, you know you have a winner.
The author is the famous Carolyn Hansen, a Nutritionist Expert and an outstanding cook too!
A really must have! Buy the books here!