Losing Weight Fast Safely?
That is the question many ask me – my answers are not that simple, and it really depends on a few factors:
What do you mean by fast? 25lbs in a week or two or in 12 weeks?
How much are you talking about? 12lbs or 120lbs?
How desperate to lose weight fast are you?
Losing weight is not an easy topic, and we all went there – I lost 30lbs and I keep it off. There are a few things to understand before trying to make the scale happy:
Our bodies are fantastic machines that make energy with almost anything available, but they are a bit lazy. Making energy with carbohydrates is way easier than with fat or protein. Carbs and sugar are also faster to turn to energy.
Our bodies waste nothing. Extra sugar, fat or protein are stored "in-case" it's needed later (self preservation).
Based on these two points:
If you consume more sugar than needed, your body will store in little packages called glycogen in the liver and muscles. Your body stores enough to power you for a day.
If you consume more fat than needed, your body will gracefully store it in three ways: essential, subcutaneous, and visceral. Essential is needed for a healthy body. Subcutaneous goes under the skin and it's what we don't want, but it's where your body's stores potential energy for tough days. Visceral fat is located around major organs – high levels of that fat can be dangerous.
If you consume too much sugar, and your liver and muscles are full of glycogen… your body transforms it as fat for storage!
No, it's not a lose/lose situation and we can be losing weight fast.
I know you don't consume any sugar and you're very careful about it – your body makes its own sugar by using carbohydrate! Your body breaks carbohydrates into glucose, which is sugar.
I know you don't consume any fat and are very conscious about it, and that's a mistake. Your body needs 20% to 35% of your calory intake being fat – I'll write a post about which type of fat and why we need fat.
I have a story about a couple with zero fat principle – they both were in poor health and passed young (he 59, she 62). They would boil skinless chicken breast, steaks and turkey breast, let it cool down, then skim the fat and grill the meat. They would only eat boiled rice and consume it dry. I really think their daily fat intake was below 2g. The sicker they went, the longer they would boil meat to make sure they would get rid of 100% of the fat. In fact, they were killing themself slowly, and it worked.
Losing weight fast and safe is quite easy, we just need to always keep one thing in mind: mathematics 🙂
What? Mathematics? Yes, and it's easy to understand:
If your daily activity needs 2,000 calories, and your daily calories intake in 3,000. Your body will store away 3,000-2,000 = 1,000 calories, which can be over 110g (3.88oz) of fat if your body runs on sugar for energy or if your liver and muscle are full of glycogen.
If your daily activity needs 3,000 calories, and your daily calories intake in 2,000. Two things can happen:

Your body uses sugar for energy. 1,000 calories' worth of glycogen will be used and if the reserves are low, then you'll "hit-the-wall" (batteries out) – before it happens you will get the famous 3pm sugar crash (alert, tank is getting empty).
Your body uses fat for energy. 1,000 calories' worth of stored fat will be used. Making your body fat lower by about 110g (3.88oz).
Now, what activities do you need to do to reach 3,000 calories? Let's check Calculator.net:
Sedentary, little to no exercise –> 2,100 calories
Sedentary, light exercises –> 2,400 calories
Sedentary, moderate exercises –> 2,550 calories
Active, daily exercises –> 2,700 calories
Very active, intense exercises daily: 3,000 calories
Please note that these numbers depend on your actual weight, gender and age.
In our case, we were losing weight fast without trying.
Now, honesty is key… can you really need 3,000 calories per day? Maybe not. We based ours on 1,800 and all the extra needs (walking, mowing, etc.) were free fat burning. 
Based on 1,000 extra calories needed, that's about 3.88oz of fat – let's say 3.5oz. The 25lbs you want to lose is 400oz or 115 days of weight loss!
Oh, you want to lose 25lbs in a week, 7 days… that's 400/7= 57oz per day or 1,620g of fat representing 14,580 calories per day… well, impossible and there are alarming dangers of extreme weightloss.
As a rule of thumb, losing 2lbs a week is easily achievable: 2lbs = 32oz of body fat or 907g of fat. That's 907g * 9 cal/g = 8,100 calories per week or 1,166 per day. Beyond that, it's getting tough or spending hours doing heavy exercises 7 days a week to keep losing weight fast and safe.
Answering a few questions:
Can you lose weight fast meal plan delivery?
Definitively yes. Many diet plans exist with the best ones at $200 per week per person for all 3 meals tagged at 1,800 calories per day, but for a couple, it's $1,600 a month! I don't like the packaging waste, transportation carbon footprints (some dishes can come from 1,000 miles away). Last comment, frozen meals may compromise taste and texture, lower calory count may leave you hungry (thus snacks) – the last one – one company brags about saving you over 5 hours a week – for me it's 5 hours of calory burning time 🙂
Is losing weight fast pills really work?
First, only take FDA-approved weight-loss diet pills. They don't work for everyone. Many have side effects. They are not risk-free. PLEASE do not take any pills without talking to your doctor first!
Regarding the "supplements" fat burning pills, I stay away from any of them.
I'll not show up any of them, nor write reviews – fat loss is a lifestyle change, not a pill taking activity!
How does extreme weight loss works?
That's easy, just drop your calory intake by 50% and go full blown daily heavy exercises – it's also dangerous and not recommended by doctors. The big risk is starvation. It tells your body that things are not good and it must badly dig energy from reserves. When the goal is reached, your body does what it is meant to… self preservation in case starvation comes back by packing more fat and by producing as little energy as possible.
I know someone who did this "terrific" diet. He lost 50lbs in a few weeks – 6 months later his total gain was 80lbs and had 6 months of low personal energy, like deep depression an extreme weightloss you cant afford.
Is losing weight fast on keto works?
We are on Keto, and we love it. We wanted to lose 30 pounds quickly and safely (done) and now we are just enjoying the side effect (more energy, no sugar crash, better moods, better sleep, no morning headache, etc.). When you are on Keto, your body uses fat to make energy. Thus, when you need energy, your body digs its reserves – what you want to get rid of.
BUT… if your use is 2,000 calories and your intake is 4,000 calories, your body stores the leftovers… It's what many call the Keto plateau. Less or as much cal intake as spent = no weight loss and no ways to drop those pounds.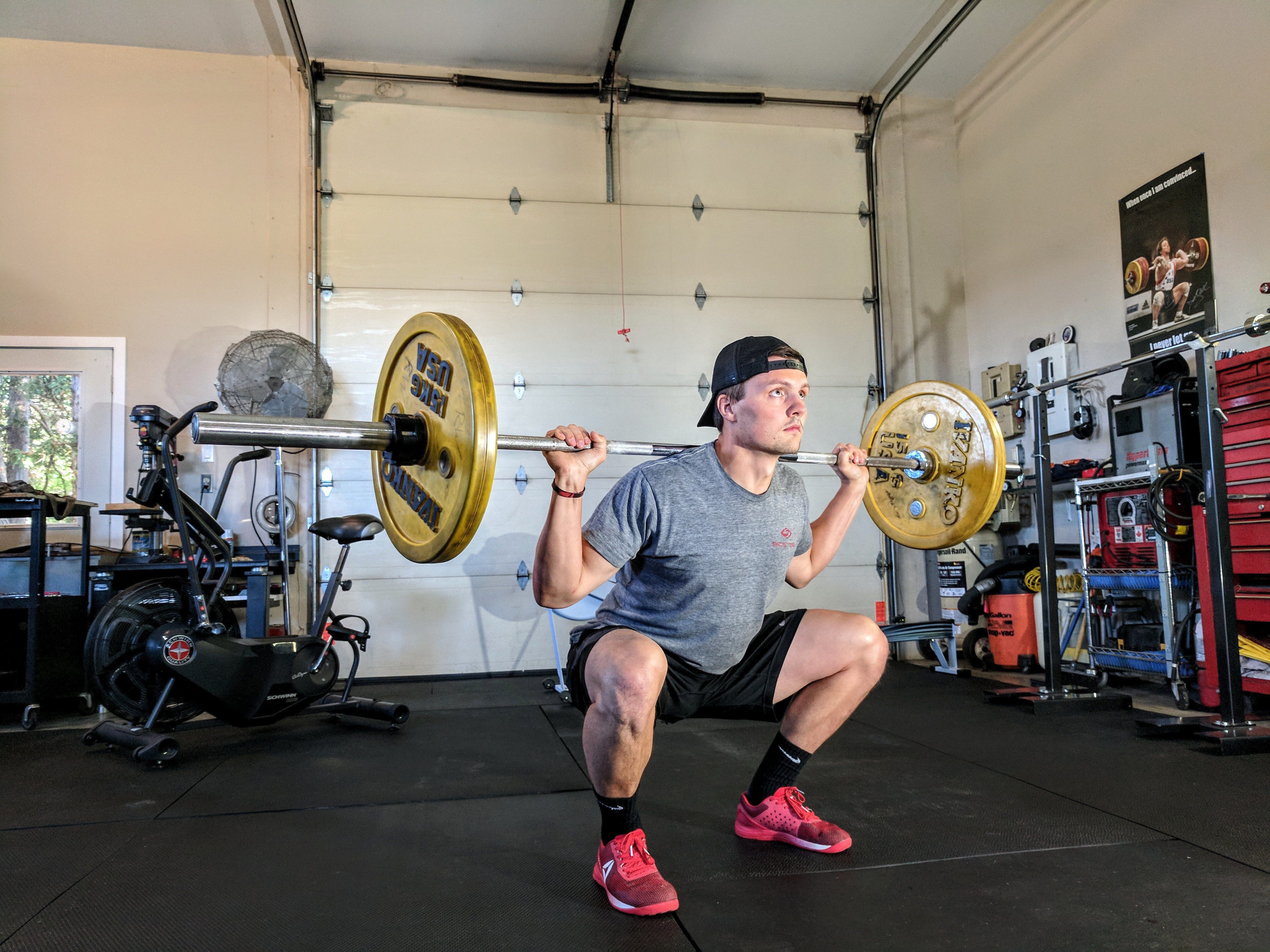 [mycbgenie_image_ad cols="3" rows="1" kws="diet" im_width="180" show_product_descr="1" default_font_family="1" fill_color="ffffff" link_color="0000ff" border_color="ffffff" hide_footer="1" tracking_id="alchlab"]