You, readers, support my website. I sometimes earn affiliate links when you buy through the affiliate links on my website. See Disclaimer.
If you're thinking about trying the ketogenic diet, there's a lot of keto diet myths out there so let's keep debunking keto diet.
Here are 5 keto diet myths that you need to stop believing:
The keto diet is unsafe.
There is a lot of misinformation on the internet about the keto diet. Some people believe that the keto diet is unsafe because it is high in fat. I even read a ketogenic diet research articles that claims fat is bad for you but when I looked at the research sponsor I wasn't surprised to see the name of a big low fat diet brand attached to it.
However, the keto diet is not just high in fat. It is high in healthy fats, which are important for the body according to the American Heart Association ketogenic diet article. I discussed these healthy fats in other posts.
The keto diet is a low-carb diet, it is a healthy way to lose weight as the body uses ketone by processing fat to make energy. Instead of storing it, it burns it.
I read recently an expert saying eating fat to burn fat was suicidal. What that expert missed is we are born on keto and switch to carbs later. Read more here, you will learn or relearn that breastmilk is 55% fat!
Some claims that the diet will send you in ketoacidosis, which is also false. It's called diabetic ketoacidosis or DKA and it is a dangerous complication of type-2 diabetes. It happens when the body has not enough insulin to use sugar as energy. According to the CDC, if your blood sugar is 240 mg/dL or above, go immediately to the doctor.
My levels of ketone were at 2.75 mmol/L while losing weight and are now around 1.5 mmol/L. Very far from the 10+ mmol/L for ketoacidosis.
Note – Do not confuse mmol/L with mg/dL
mmol/L is the molarity (the number of molecules per Liter), mg/dL is the concentration by the ratio of milligrams per decilitre. 1 mg/dL = 18 mmol/L
As usual, if you have any concerns about your blood sugar levels or ketone levels, CALL A MEDICAL DOCTOR immediately!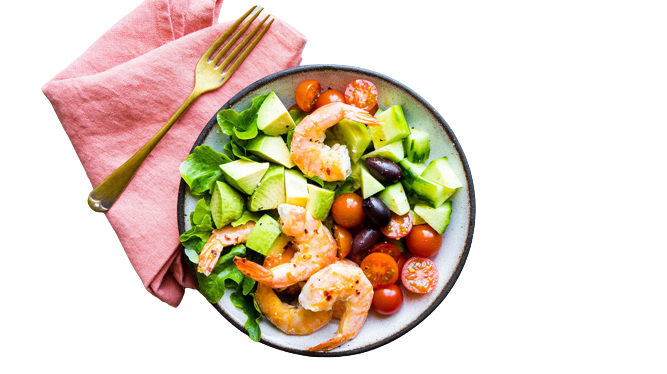 The keto diet is difficult to follow.
This is a very common keto diet myths that people have about the regimen. It can be difficult to follow at first, especially if you are used to eating a lot of carbs and processed meals. Switching to high-fat foods can be challenging.
In my case, it was a chocolate addiction to deal with, for my wife was bread. But there are workarounds and recipes to compensate.
With a planning and preparation, it is definitely possible to follow the keto diet. Here are a few tips to help make it easier:
Start by gradually reducing your carbohydrate intake. This will help your body to adjust to the new way of eating.
Include plenty of healthy fats in your diet. This will help you feel satisfied and will keep your energy levels up. Don't eat pork lard by the spoon, instead eat avocado, nuts, fish, eggs, cheese, organic and artisanal extra virgin olive oil (I'll write a post about it).
Make sure to have plenty of keto-friendly snacks on hand so you can avoid temptation. Check my Keto-Shop where you'll find great snacks like my all times fav the Keto Fat Bomb Snack Cup mint flavor.
Get creative. There are plenty of keto-friendly recipes (link is to my recipes) out there that are both delicious, gratifying and quite fun to make.
Stay motivated. Remember why you started the keto diet in the first place and focus on your goals.
You need to eat a lot of fat on the keto diet.
Fat is the main source of energy on the keto diet, so you need to eat a lot of it and many say you will have to eat raw beef lard. This is a complete joke and check my post about vegan keto.
But not all fats are created equal. You need to eat healthy fats that are high in omega-3 fatty acids, like salmon, tuna, flaxseed, chia seeds and walnuts, for example.
You also need to eat saturated fats, like coconut oil and butter or ghee. Avoid unhealthy fats, like industrial vegetable oils and processed foods.
You can't eat carbs on the keto diet.
This is a common myth about the keto diet – that you can't eat carbs. The truth is, you can eat carbs on the keto diet, but you have to be careful about the types of carbs you eat.
For example, fiber is a carbohydrate, but it can't be digested thus not transformed into sugar (glucose). Fiber helps regulate the body's use of sugars, helping to keep hunger and blood sugar in check.
Most of the carbs/fibers on the keto diet come from vegetables and several fruits, so you can still eat those on the keto diet. However, you have to be careful about the amount of net carbs you eat, because if you eat too many, you will not be in ketosis.
You should avoid eating high-carb foods like grains, sugary fruits, and processed foods. Instead, focus on eating low-carb, high-fat foods like meats, fish, eggs, healthy fats, and vegetables like bok choy, lettuce, cabbage, etc.
When you eat low-carb, high-fat foods, your body will start burning fat for energy, which will help you lose weight.
The keto diet is not sustainable.
Many use a few reasons why the keto diet is not sustainable in the long run. Let's see why I disagree:
The first reason is that it's very difficult to stick to because the diet requires you to severely restrict your carbohydrate intake and eat a lot of fat, which can be hard to stick to over the long term.
Nope, it's not restrictive, and the fat comes with the food. What you need is to switch from industrial food to homemade:
For example, a store bought Chicken Fettuccine Alfredo comes with 44g of net carbs plus the whole chemical plant: Niacin, Ferrous Sulfate, Thiamine Mononitrate, Riboflavin, Folic Acid, enzymes, powdered cellulose (made by cooking raw plant fiber usually wood in various chemicals to separate the cellulose, and then purified) and added sugar for taste compared to the homemade version that comes with 6g of net carbs and 25g of healthy fats.
The second reason is that the keto diet can be quite unhealthy. A high-fat, low-carbohydrate diet can lead to a number of health problems, such as heart disease, high cholesterol, and constipation.
Nope, in fact it's the opposite and I show it in many posts – constipation you say, well our poops are one well formed daily lumpsum!
The third reason is that the keto diet is not as effective as other diets for weight loss. A study published in the Journal of the American Medical Association found that the keto diet was not as effective as a low-calorie diet for weight loss.
IT'S TRUE – with Keto you lose a constant 1-2lbs per week and up to 3lbs when you start. This is within the CDC safe limits. Some diet "guarantee" 60lbs in 6weeks that's 10 lbs a week by eating 500-800 calories per day… imagine that's less than a burger in a day!
I discussed in other posts about putting your body in extreme starvation and being hit by revenge.
The fourth reason is that the keto diet is expensive. A diet that requires you to eat a lot of meat and vegetables can be expensive, especially if you're not used to cooking.
Well… If I take the Chicken Fettuccine Alfredo for example, the store charges $8.99, a cheap Italian restaurant $14.99 for lunch and the homemade is less than $5. Home cooking is less expensive, gardening on top makes keto very cheap.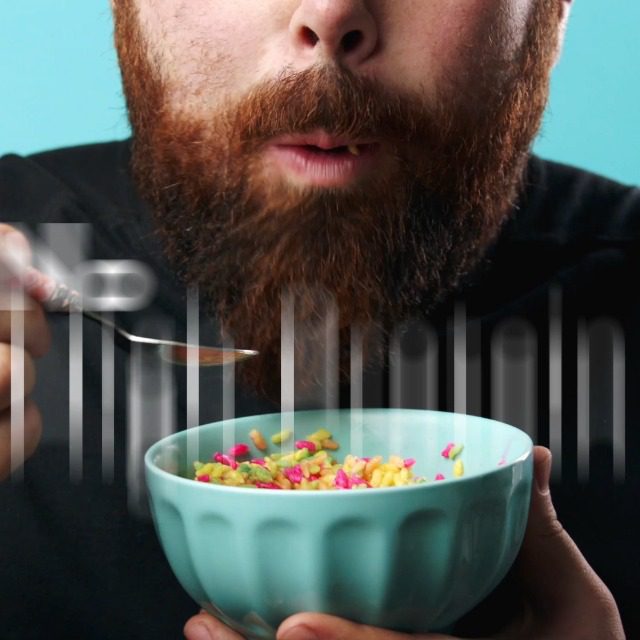 To conclude about the keto diet myths
To sum it up, the keto diet is often misunderstood. There are a lot of keto diet myths, which can make it seem like a fad diet. However, the ketogenic diet is a high healthy fat, low-carbohydrate diet that has been shown to be effective for weight loss, diabetes, and other health problems.
Time to end all the Keto diet myths mostly run by paid diet plans or their affiliates – I caught one on social media bashing not only keto but also Paleo, Mediterranean diets and offering a discount for a high paying affiliate program where you pay $150 a week per person, he/she earns 30% of that.
For that kind of money, it can be worth it to spill Keto diet myths 🙂