I receive many questions about Vegan Keto, mostly Is Keto Possible for Vegans and realized that there were many misconceptions about the diet. You're not alone as per this NIH article.
Let's answer all of them – please comment with your own questions – always remember:
"The only stupid question is the question that is never asked." – Ramon Bautista.
Keto is the meat-heavy diet
I receive quite a lot of social media messages (some insulting) expressing meat confusion about the keto vegan diet. Keto is not an exclusive carnivore diet at all, it's a low-carb diet.
Because many say ketogenic along with cheese, bacon and steak, I understand it can cause confusion.
While on Keto, you do not have to consume eggs, or dairy, or anything else you don't want to or don't like, yes, including broccolis.
This vegan keto diet is just about consuming what gets you into ketosis mode – burning fat for energy instead of glucose.
Keto is a Zero-Carb Diet
This is not correct, there are "zero-carb diets" but they are on the extreme end of diets and I do not recommend it. Our body needs a minimum of carbs, fat and protein to function correctly.
Us following a ketogenic diet ingest between 20g and 50g grams of net carbohydrates per day. We hit 20g when losing weight, today we target 50g.
Keto is a diet that fits all
I disagree – as always and for all diets, check with your doctor first and monitor your blood panel.
There is not only one way to go keto. Our lifestyles, age and body are different. The goal is to be in ketosis and remain in ketosis. In my case, if I eat a slice of bread with jam, I stay in keto, my lovely wife switches back almost immediately with just a wheat cracker. 
Vegan keto before and after is the same as for non vegans, keto will change your lifestyle – read my post about What is Keto Lifestyle? That why I really dislike any 7days, 21days plans like the famous 7-day vegan keto meal plan you can buy for up to $1,000.
Keto is just a list of food
No, it is not a shopping list of ingredients you can't or can eat. 
Saying you cannot eat a food because it's "not keto" makes the diet look like a restrictive or a cult.
It's true hat at first it good to know what helps and what doesn't but with a little time you know that cereals (55g/cup) are not helping, root veggies like carrots (12g/cup) are borderline and that a slice of a good-looking vegan pizza will cost you almost 60g of carbohydrates. No needs for a list for your vegan keto diet.
With Keto, you can lose some 40lbs a week (almost 6lbs a day!!!)
ARGH… Stay away from 40lbs weight loss per week diets, in fact stay away from any diet over 3lbs a week.
Losing weight too fast can be extremely dangerous for several reasons:
Your body will slow its calorie-burning process. That is its way of going into starvation mode.
Out of starvation mode when the goal is reached? Your body will store more fat than ever! I know someone who gained 70lbs after a quick 30lbs loss. Read here.
You may lose muscle mass, which is made of protein, and protein is easier to convert into energy.
Guess who is "stuck" in fat? Toxins. Releasing them too quickly may have a serious health impact.
Etc…
The Vegan Keto Diet
No meat, no fish, no dairy, no eggs and still getting the fat and protein intake can be challenging but it's very easy.
Fat in a vegan keto diet
Essential fatty acids are necessary for our health. Our bodies cannot produce any, so we must get them through supplements or, better yet, food.
There are two types of fatty acids, omega-3 and omega-6. The first one is found mostly in fishes. It is known that many vegans are deficient in omega-3 fatty acid. This deficiency can cause depression and neurodegeneration when getting older.
The solution can be as easy as "take an omega-3 supplement," but it's not what I like.
To make things simple, I'll say that omega-6 fatty acids are typically inflammatory, while omega-3 fatty acids are anti-inflammatory. The link goes to WebMD for inflammation references: Here
The problem, many researches link diets with a high ratio of omega-6s to omega-3s thus an advanced risk of atherosclerosis, obesity, and diabetes while the same studies link high omega-3 fatty acids diets to a much lower risk of these diseases. I'll not make ration recommendations, as what works for me may not work for you.
The big problem for vegan keto diet is that omega-6 fatty acids are found in many vegetable oils: soybean, corn, seeds, and industrial vegetable oils. non-vegan rely on fishes like salmon for their omega-3 fatty acid source.
Fish oil contains all three forms of omega-3: ALA, EPA, and DHA. Plant-based sources of omega-3 fatty acids, like flax seeds and walnuts, have only ALA, which the body can transform to the other forms, but it's not effective. Thus, supplements with an algae-based omega-3 blend containing ALA, EPA, and DHA is recommended for vegans to get the full spectrum of omega-3 fatty acids.
Careful, some manufacturers have no shame adding fish oil in their "vegan" supplements (when it makes you burp fish… you know what I mean) – I recommend this one on Amazon.
W
here do I get my proteins in a vegetarian keto diet?
It is the most frequent question that vegan on keto ask. Your vegan keto foods can be found almost anywhere. There is no keto is only for non-vegan. In fact, there are a several vegan keto diet food list, one I like is here. Some are better than others and with time you'll build and memorize your own.
Many plants contain a good amount of protein: grains, nuts, seeds, beans, mushrooms, greens, and veggies in general. It's easy for vegans to get their daily needs for protein.
But, it can be more complicated on a ketogenic diet. Plant-based foods that have protein also contain carbs and fat! Like 1 cup of red beans with: 
Protein: 8.7 grams
Carbs: 22.8 grams
Fat: 0.5 grams
Canned red beans are much worse with 38g of carbs – also, not all red beans are equal, always check nutrition facts.
Way more carbs than protein! Having protein intake at a good level but keeping carbs low can be challenging!
Eating enough protein and on ketosis is not that difficult. I recommend cooking your own versus supplements, bars, or beyond meat. It takes a little more effort but many rewards.
Careful with a few meat alternatives, some have lots of carbs but manufacturers "may" forget to report it correctly. 
To finish answering Is Keto Possible for Vegans?
Yes, it is very possible and it's as easy as for non-vegans. I'll publish some delicious low-carbs dishes for vegan keto diet soon.
Yes and it will change your life unless you go with weird plans like 5 foods plan – if you have kids, they will quickly point out the monotony of your meals 🙂 Instead, build your own vegan keto diet plan based on what you and your family enjoy the most.
I also recommend this article by Masood W, Annamaraju P, Uppaluri KR. Ketogenic Diet. [Updated 2021 Nov 26]. In: StatPearls [Internet]. Treasure Island (FL): StatPearls Publishing; 2022 Jan-. Available free here.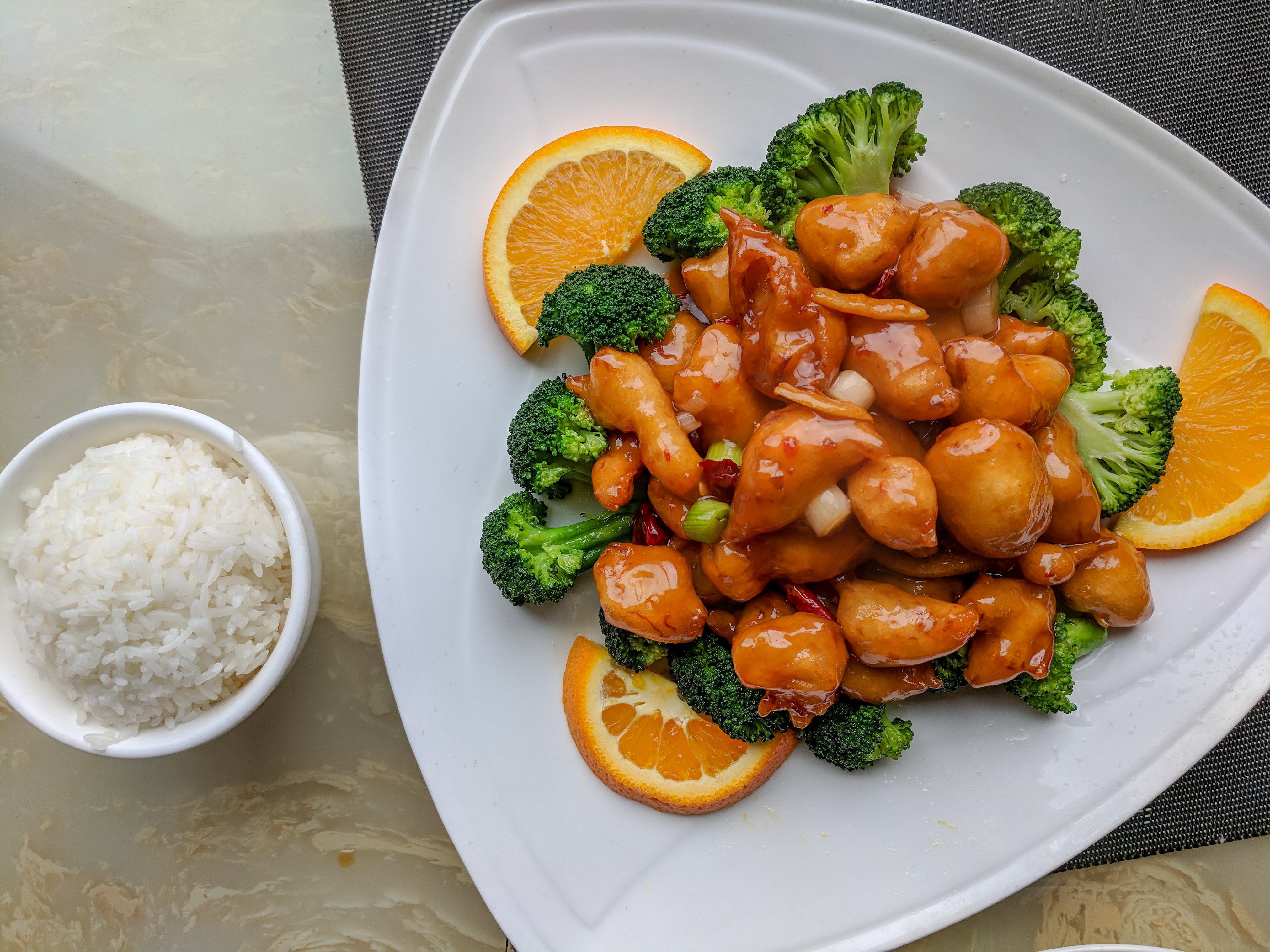 [mycbgenie_image_ad cols="3" rows="1" kws="diet" im_width="180" show_product_descr="1" default_font_family="1" fill_color="ffffff" link_color="0000ff" border_color="ffffff" hide_footer="1" tracking_id="alchlab"]